Kiwanis Club of Lombard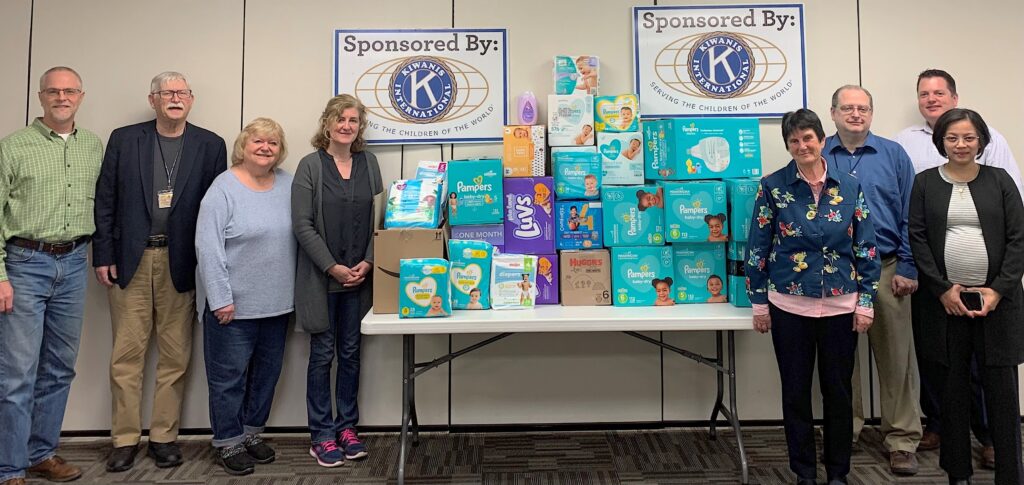 Thank You, Everyone!
The Outreach House would like to thank all the Kiwanis (and community) members who contributed to the diaper drive! We are thrilled with the number of diapers you collected and especially that they are mostly the larger 5 and 6 sizes that we need most.
We are helping over 200 families every week with infant needs, food, clothing, and emergency assistance and receive many comments from our guests about how we are helping them get by in these challenging times of rising living costs and uncertainty.
If you would like to learn more about our programs or how you can help please visit our redesigned website: www.theoutreachhouse.org and sign up to receive updates by email. And please consider supporting our fundraiser during Giving DuPage Days – May 2 – 6. Thanks again!
___________________________________________________________________________
Our club meets on the 1st and 3rd Thursdays of each month.
On the 1st, we have a guest speaker. On the 3rd, we conduct our business meeting.
Both meetings are conducted in-person and on Zoom.
Community members interested in participating on Zoom can contact President Dave Gorman at gormand@villageoflombard.org for the link.

As always, the gathering starts at 7:30 AM for our meeting at 7:45 AM. We'll adjourn at 8:30 AM.
---
Kiwanians are an eclectic mix of ages, genders, occupations, backgrounds, and interests.
We are all passionate about making our community and the world a better place for children, so they can thrive. We are devoted to serving the children in our local community and also children all across the country and worldwide through unique and innovative service projects and fundraising initiatives.
What is Kiwanis?
Here is a quick video that explains what Kiwanis is.
Interested in learning more?
Please contact us or download an application to join our Kiwanis club.